Thundering Aspens is a private club. We offer lifetime memberships. Currently our memberships are full. Please call if you would like to get on our waiting list.
We on staff assure you that we will always give our 110% effort to make your hunt with your family or clients a memory that will be long remembered. We cannot control the weather, of course, but we will always do our very best to have the cover fine-tuned and rich with gamebirds.
You will receive a periodic newsletter and an invitation to any club picnics on the schedule. If bow hunting interests you there are several permanent tree stands on the property that are at your disposal. You will be notified of any special interest shoots that are only available to club members for a minimal fee; such as European driven pheasant shoots, driven chukar shoots or sporting clays events.
In addition to the club property we also offer guided hunts for grouse, woodcock, turkey, and waterfowl on state and private land in Wexford and Benzie counties. Another popular hunt is our rustic three day grouse camp in the bird rich coverts of the central Upper Peninsula. And don't forget, we can customize a combination fall salmon/pheasant day for you and your special clients. We begin the day deep sea fishing for salmon and trout out of nearby unsalted coastal towns. Then it's back to the lodge for a fine lunch, topped off with an afternoon pheasant hunt in the cornfields at THUNDERING ASPENS. This has gotten nothing short of spectacular feedback from our satisfied guests.
You will find, as your comrades in the field have, Thundering Aspens is the smell of wet bird dogs, aging sorghum and spent shot shells. It's the sound of raspy cackles, collar bells and covey thunder. It's the feel of crisp mornings and warm weighted game bags. You are among friends who share your enthusiasm for upland scrapbook memories.
Good Hunting!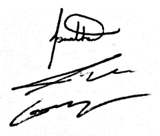 The Wright Brothers
"We operate in a different field of aviation"
You will be hunting wild-hatched and acclimated captive-reared gamebirds.
No lead shot is allowed on club grounds. Non-toxic shot is required.
Hunts last three hours. If anyone is late we DO NOT start late.
No alcohol before or during the hunt.
All hunters must remain on club designated grounds.
All "No Shooting" zones will be enforced.
Gun safety is a must. If your guide determines someone is conducting unsafe handling they will be asked to give up their gun.
We encourage you to bring your own dog as long as it is under control.
A blaze orange cap or vest is required.
"Walk-alongs" are welcome but must remain with the hunt party.
All crippled or "winged" birds are counted as birds bagged.
Your guides are professionals; they will answer ALL your questions.
Tipping of guides is customary.
All hunts MUST be scheduled in advance with a two gun minimum.
We must be notified one week in advance for all cancellations, you will be charged for any short notice cancellations.
Number of guns booked will be the minimum amount charged.
Bird processing is available for a minimal fee.
Any birds left in our freezer by the end of our season (April 30) will be considered donated to the club.
Too light a gauge or too light a load shotshell for a given situation may be questioned by your guide and you may be required to go heavier. It is recommended that you outfit accordingly.
"Ground swatting" any gamebirds is strictly prohibited.
The Club is closed from Friday night at sundown until Saturday night at sundown due to observance of the Biblical Sabbath.
The lodge is available for members and their guests.
No dogs are allowed inside the lodge, or on the grounds around the lodge or pond.
The lodge is closed from Friday night at sundown until Saturday night at sundown.
The lodge sleeps nine.
The lodge is available for luncheons and dinners upon request for our guests.
Check out time is 11:00 am unless arranged otherwise.
Guests will be billed for any damaged china, mounts or otherwise.
As a lifetime Member at Thundering Aspens the following is a general amenities list that you can offer to your guests and clients. Keep in mind we can also customize a package to fit your individual needs.
Call for pricing and availability. All hunts include a dog(s) and a guide(s), prices do not include gratuity or bird/fish processing. You are welcome to use your own dog at Thundering Aspens if controllable.
Pheasants: 6 birds (3 roosters/3 hens), extra birds option available
Quail: 10 birds, extra birds option available
Partridge (Chukar/Huns): 6 birds any combination, extra birds option available
Ruffed Grouse/Woodcock: (Sept. 15-Nov. 14; State bag limits apply)
Duck/Goose: (Michigan-check state waterfowl guide for season dates and bag limits). We offer boat/blind hunts for 2-4 people or field hunts for 2-5 people
Turkey Eastern Strain: (Michigan state rules apply) April-May AREA K. We do not guide for fall turkeys.
Whitetail Deer: (Michigan state rules apply) Archery: Oct.-Nov., Gun: Nov. 15-30
Fishing: Spring/Summer (all tackle, gear included) 1-4 people, ½ day (3 hrs), full day boat (6 hrs)
Fishing: Winter (ice) heated shanties, 1-2 people
Fishing: Northwest lower Michigan offers fresh water fishing opportunities found nowhere else in the world. Taking into account the diversity of species within a one hour drive from the Traverse City/Cadillac area, nowhere on the planet rivals the scenery, table fare and opportunity to land a true trophy.
In Spring: We target Brown Trout, Lake Trout, Rainbow Trout, Splake and Whitefish, from shore or boat in Lake Michigan (deep sea) and (inland) lakes Crystal and Higgins. Unique methods include: coastal surface trolling, deep sea trolling with down riggers, surf fishing from shore and deep water jigging.
In Summer: Walleye, Smallmouth Bass, Northern Pike, panfish; Bluegill, Crappie, Perch, Rock Bass. Unique methods include: fly fishing, drift fishing, stationary jigging, top water casting.
In Fall: Salmon are King. Chinook, Coho, Steelhead, Lake Trout. Deep water trolling, jigging.
In Winter: Ice conditions vary but are usually safe by mid December. Lake Trout, Whitefish, Walleye, Northern Pike, Perch, Bluegill, Crappie, and – done nowhere else in the country- night fishing for tasty Smelt.
World famous trout rivers hold Steelhead, Browns, Rainbow and Brook Trout scattered throughout Northern Michigan and available to stretch lines almost year round.
Rifle and pistol range from 25-375 yards to make sure you are on target for your next big game hunting trip.
20 hunting clay stations nestled in the thickets and valley to keep your wingshooting skills at full potential.
Large Group Upland/Sporting Clays Banquets:
We have the resources to host your banquet needs in a unique outdoor setting.
Groups of 10-25 (does not include gratuity)
Combination packages include:
Half day (3 hrs) 8:00 a.m.-11:00
Short Hunt with clays. (pheasant, partridge, quail) 3-6 birds
Sporting Clays 50 targets
Lunch/beverage
Game bird processing
Full day 8:00 a.m.-5:00p.m.
Upland Hunt (Pheasant, Partridge, Quail) 6-12 birds
Sporting clays 100 targets
Lunch/beverage
Game bird processing
Half day Sporting clays Luncheon only.
Sporting clays 100 targets
Luncheon/beverage
Cast and Blast 8:00-5:00 inland river and lake fishing. (Salmon, Trout, Lake fish)  Lunch/beverage
Upland hunt (Pheasant, partridge, quail) 6 birds
Game bird processing
The lodge is available for slide show presentations.