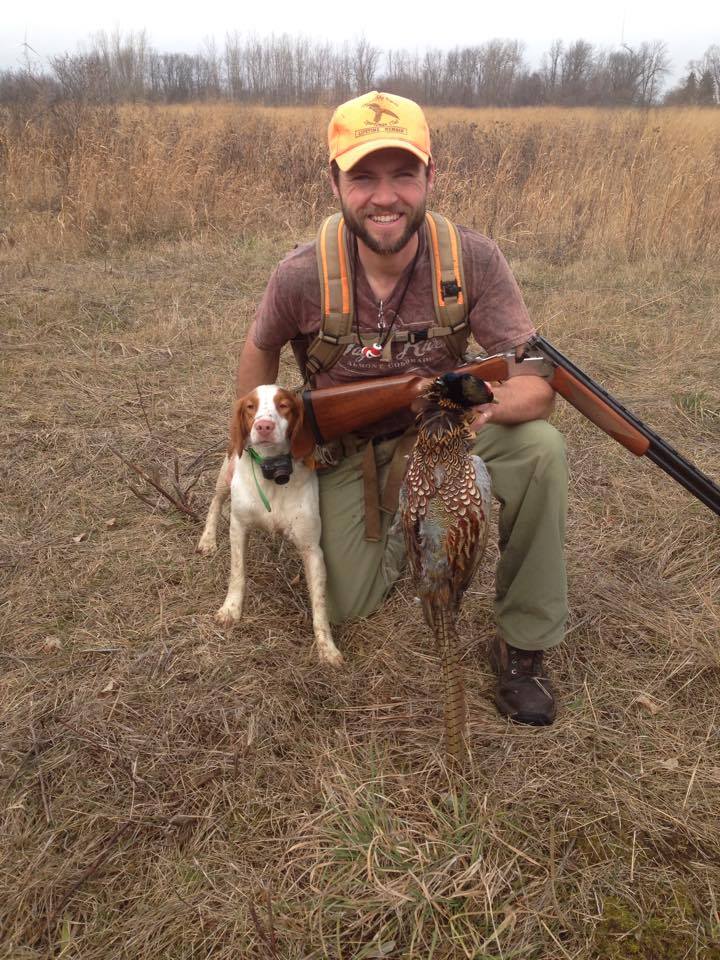 Jason Wright
Jason Wright has been an upland, waterfowl and turkey hunting guide since 2003. At age 7, Jason started following his Dad around with a B.B. gun in the pursuit of wild Michigan pheasants and quail. Now, as the co-owner of the family business, he operates the club coordinating trips, scheduling hunts, training dogs, managing the habitat on the ranch with his two brothers, guiding hunts across Northern Lower Michigan and runs the office alongside his wife Melonie. He is the proud father of two children that he hopes will someday be the third generation of Wright's to operate T.A.S.C. "Managing habitat and wildlife is my life. I absolutely love the outdoors and everything it has to offer. Being able to grab my bird dogs, guide someone new to wing-shooting and share my experience with them is the best job in the world! I am proud to continue my Dad's legacy."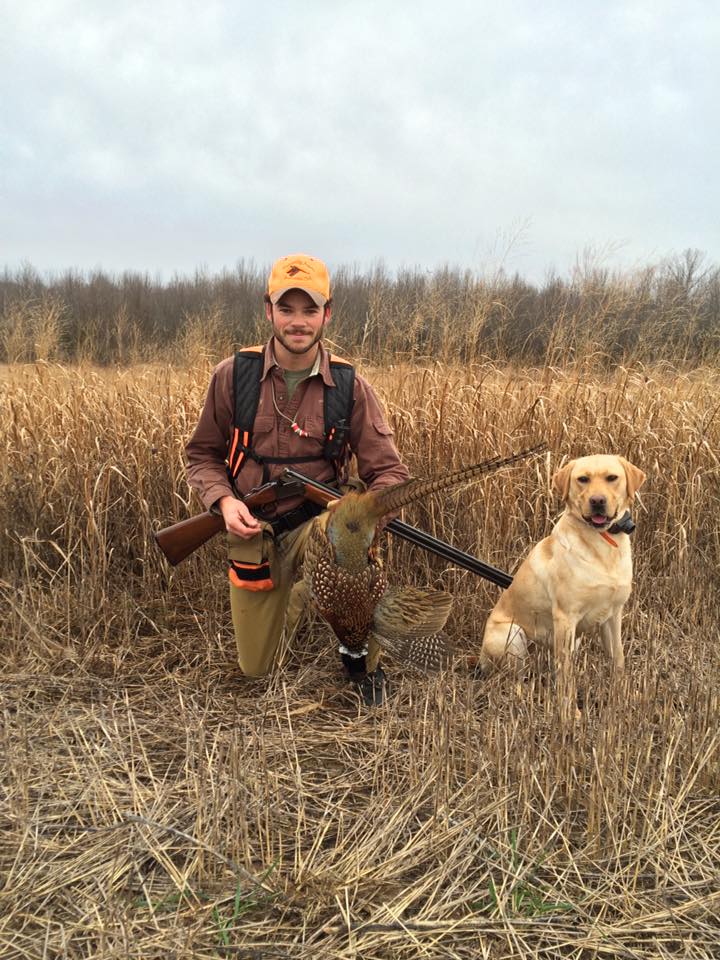 Gregory Wright
Since the first trip in 2002 at age 13 on club grounds, our guide Gregory has followed his passion pursuing after fur, feather and fin. He specializes in upland gamebirds, waterfowl and fishing with rod, reel and bow. Since age 10 he has trained and handled an array of hunting dog breeds, making for some great team work afield, searching out elusive gamebirds with man's best friend. "I love being in the outdoors making memories every day, and I'm lucky enough to be able to make a living there! What better place to do that than the northern Michigan landscape. It is truly a sportsman's paradise."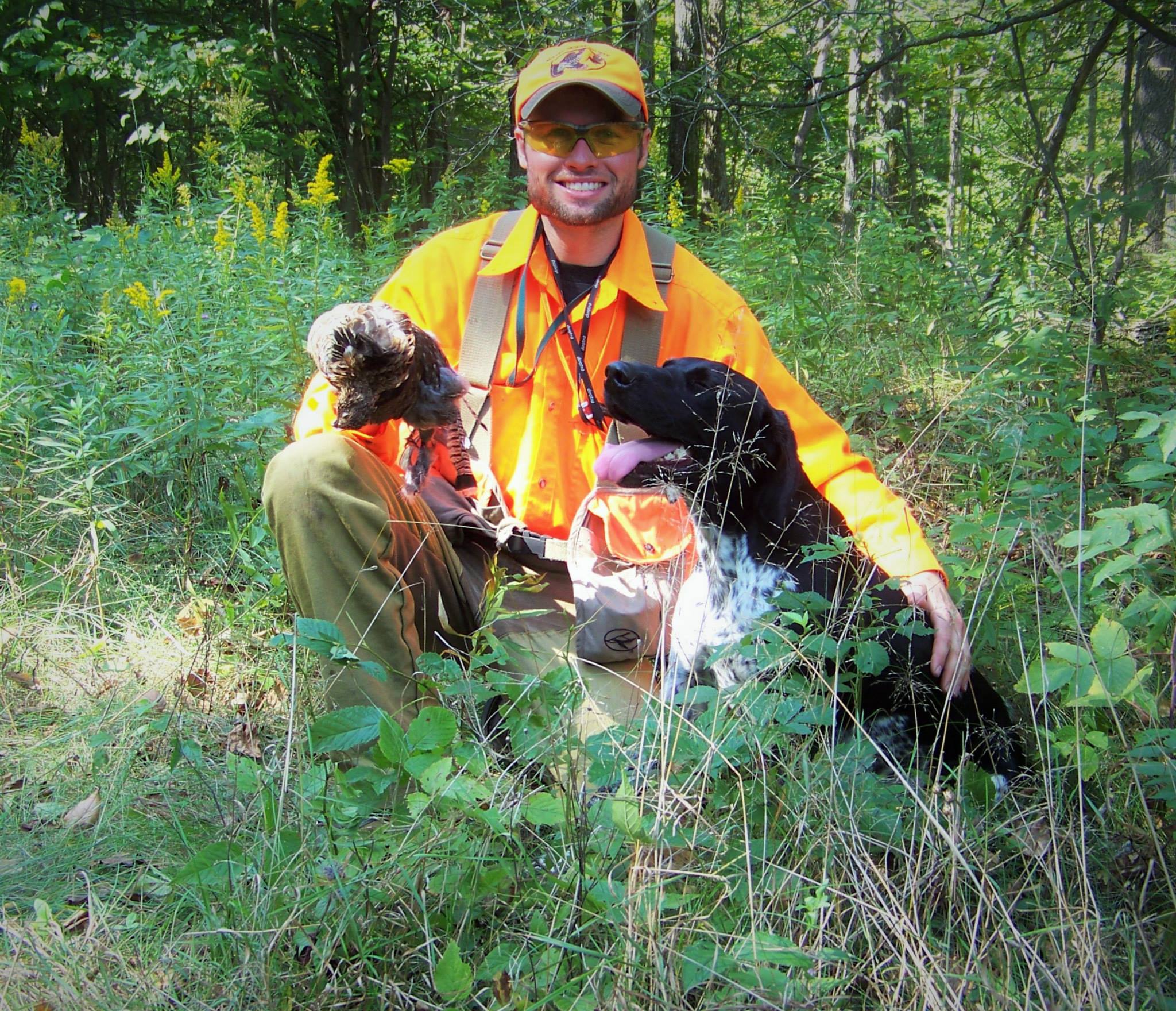 Jonathan Wright
Jonathan Wright is the oldest Wright brother, and resident taxidermist. He owns his own studio "Wright's Wildlife Artistry" where he specializes in birds. Known as "the bird man", Jonathan has won many state and world championships with his taxidermy. Like all the Wright brothers, he inherited his passion for the outdoors and wildlife from his dad. Filled with boundless energy, Jonathan excels as an upland guide. While his taxidermy business is a full time job, he is also available as a guide during peak season. You can follow him on Instagram at wrights.wildlife.artistry.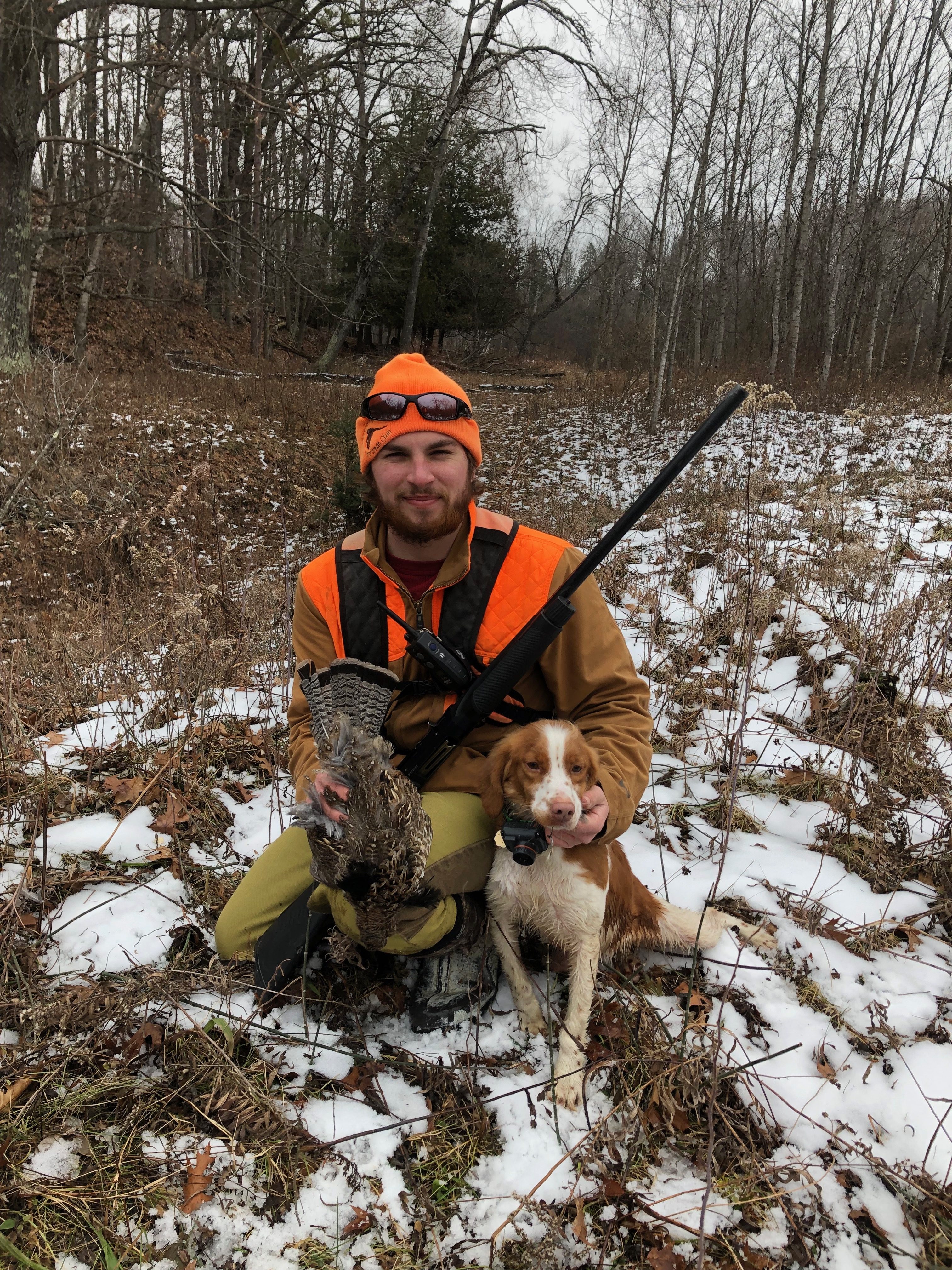 Sam James
Although Sam is the newest member of the T.A.S.C. force he is certainly not new to hunting and fishing. Sam has been chasing the outdoors since childhood. He works hard to make sure all of his clients end the day with a happy and successful trip, going the extra mile to make great memories. He specializes in bow fishing. Sam is an honorary "Wright Brother" and a full time guide here at Thundering Aspens.